Pediatric Audiology: The Basics
Audience: Teachers of the deaf, special education teachers, general education teachers, itinerants, speech-language pathologists, early intervention providers, parents and families of children with hearing loss
Understanding the needs of a student with hearing loss starts with a basic knowledge of what he can and can't hear. This half-hour course is a stand-alone audiology primer, essential for teachers, pediatric speech-language pathologists and others who work on the educational team of a child who is deaf or hard of hearing. Our CID audiologist covers how the ear works, how to read an audiogram, the kinds of testing used to measure hearing levels with children at different ages, hearing devices and more.
Start every member of a child's team on the same page! This is a great video to quickly introduce busy parents of newly diagnosed children to the new world of audiograms, testing, hearing devices, etc. They can watch it free from anywhere.
Learning Outcomes
Participants will be able to:
Identify the main components of the ear
Define how sound travels through the ear
Describe a hearing loss on an audiogram
Explain how sound is delivered to the brain with a hearing aid vs. with a cochlear implant
Length:  38 minutes
Continuing Education Credits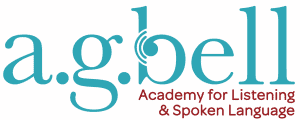 .5 LSLS CEUs, AG Bell Academy
This course has been approved for Illinois Early Intervention Credit Hours (0.5 Assessment)
---
Disclosure Statements
Kathy Holtman, AuD CCC/A
Financial: Ms. Holtman is the Director of the Martha E. Jones Pediatric Audiology Center at CID – Central Institute for the Deaf.
Non-financial: No relevant non-financial relationship exists.