*Registration will open at a later date.
Upon registering, if the attendee is different than the billing contact, please include the name, email address and phone number of the professional who will be taking this course. Please add this information into the order notes section. All CEU documentation will be sent directly to this contact.
Foundational Auditory Training for Children Who Are Deaf and Hard of Hearing: Using the CID SPICE Curriculum
Virtual Live Workshop Date: Friday, March 1, 2024
Time: 8:30 a.m. – 4:00 p.m. CST
Recorded access: Recorded access will be sent and available to all registrants for two weeks after the workshop.
Course Description: This intermediate level course is designed to teach speech-language pathologists and teachers of the deaf techniques for capitalizing on auditory information made available to children with a cochlear implant and/or hearing aid. This course features an overview of the CID SPICE 2nd Edition auditory training curriculum for children ages 2+. Topics include strategies for speech perception/auditory development and methods to improve perception from detection through comprehension of connected speech. The workshop includes video demonstrations and interactive activities.
Learning Objectives:
Describe the benefits of auditory training
Learn to perform the informal assessment of speech perception skills of students who use a hearing aid or cochlear implant
Develop appropriate goals and objectives for maximizing auditory speech perception skills in children who use cochlear implants and/or hearing aids
Develop appropriate activities for achieving auditory training goals and objectives
Identify different methods of data collection
Analyze children's errors and utilize strategies based on the analysis to develop children's auditory skills
---
Presenters:
Abby Zoia, MS, CED, LSLS Cert. AVEd
Financial: Ms. Zoia is the director of the Emerson Center for Professional Development at CID. Non-financial: No relevant non-financial relationship exists.
Katy Hammacher, MSDE, CED
Financial: Ms. Hammacher is a teacher of the deaf on the staff at CID – Central Institute for the Deaf.
Non-financial: No relevant non-financial relationship exists.
Brittany Wuebbles, AuD, CCC-A
Financial: Dr. Wuebbles is a pediatric audiologist at CID. Non-financial: No relevant non-financial relationship exists.
---
Continuing Education Credit(s)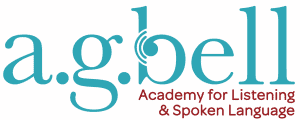 5.5 LSLS CEUs, AG Bell Academy
Disclosure: CID-Central Institute for the Deaf has developed and published an auditory training curriculum trademarked as SPICE. This presentation will focus on the SPICE 2nd Edition auditory training curriculum and will include limited or no information on related products.