Preview: The Art of the Structured Syntax Lesson: Assessing, Planning and Prompting
Take the course!
The Art of the Structured Syntax Lesson: Assessing, Planning and Prompting
Audience: Pediatric speech-language pathologists and teachers of the deaf
Children typically acquire new language without drill or structured practice; however, a child with hearing loss, even when fit with the best hearing device tuned to provide her optimal access to sound, requires a great deal of practice to learn to listen and talk.
This course is designed to help speech-language pathologists make their structured syntax lessons more effective by learning to assess, plan and prompt in the course of a structured syntax lesson. It provides a variety of techniques professionals can use when teaching children with hearing loss listening and spoken language. Participants learn how repetitive structured syntax lessons can help a child gain facility with various syntactic structures so she can use them on her own, outside of the therapy room.
Topics
How to identify the child's current language abilities
How to identify syntactic structures the child needs to learn
How to determine vocabulary and syntax targets
An approach to designing weekly lesson plans and activities
The role of repetition and practice in lessons
Modeling techniques
Prompting techniques
Strategies for making adjustments during a lesson
Learning Outcomes
Participants will be able to:
Identify the child's current language abilities and setting appropriate long-term syntax goals and targets for the lesson
Design structured language lessons
Conduct syntax lessons using modeling, imitation and prompting
Length:  Approximately 30 minutes
Continuing Education Credit(s)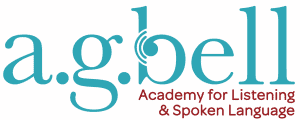 .5 LSLS CEUs, AG Bell Academy
---
Disclosure Statement
Financial: At the time this course was produced, Ms. O'Donoghue was working as a speech-language pathologist on the staff at CID.
Non-financial: No relevant non-financial relationship exists.
CID – Central Institute for the Deaf has developed and published an assessment system trademarked as TAGS (Teacher Assessment of Grammatical Structures) Revised. This presentation will reference, but not focus on, the TAGS assessment system and will include limited or no information on related products.